Adult "Fun"Damentals
Looking to start or come back to tennis? Our "fun"damentals program is for you.
In each session, you'll participate in six one-hour lessons, taught by a certified tennis professional.

You can also enjoy discounted court rates to play with your friends from the class.

Learn the basics of tennis in a fun group setting! Check out our summer 2021 classes and call the club to sign up.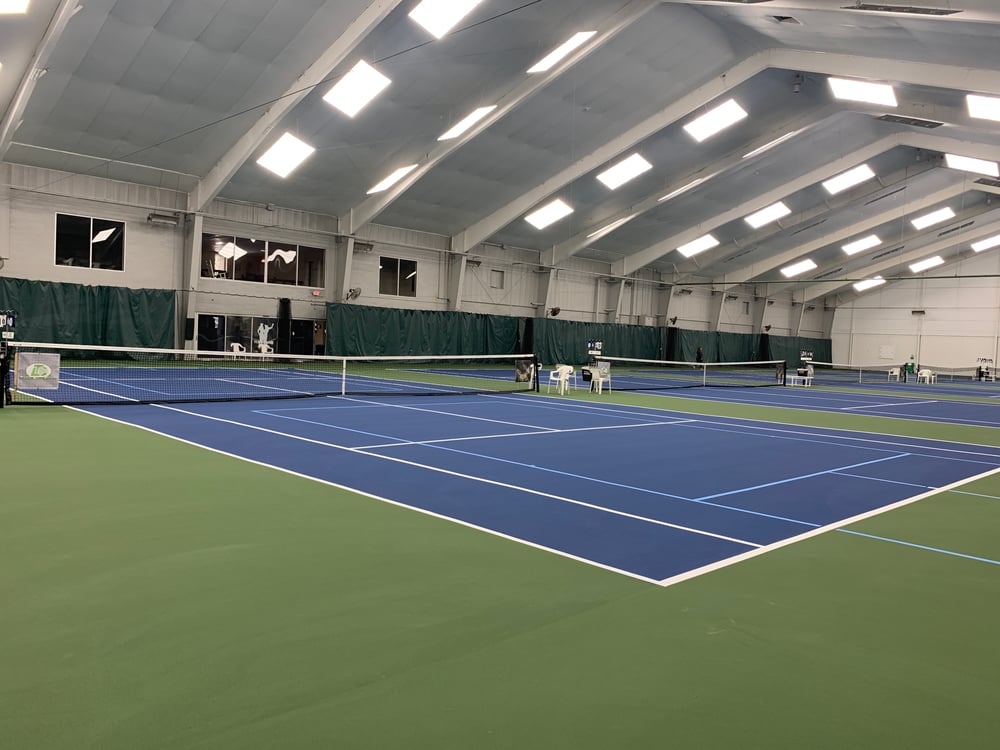 Level One Class
Learn all the basic grips and strokes used in tennis.
Fridays (indoor)- 10:00-11:00 a.m. June 11, 18, 25; July 9, 16 (off 7/2)
Saturdays (indoor)- 9:30-10:30 a.m. June 12, 19, 26; July 10, 17 (off 7/3)
Tuesdays (outdoor)- 6:00-7:00 p.m. June 15, 22, 29; July 6, 13
Level 2 Class
We will continue development of basic strokes and introduce court positioning and live-ball activities.
Tuesdays (outdoor)- 6:00-7:00 p.m. July 20, 27; Aug 3, 10, 17

Fridays (indoor)- 10:00-11:00 a.m. July 23, 30; Aug 6, 13, 20

Saturdays (indoor)- 9:30-10:30 a.m. July 24, 31; Aug 7, 14, 21